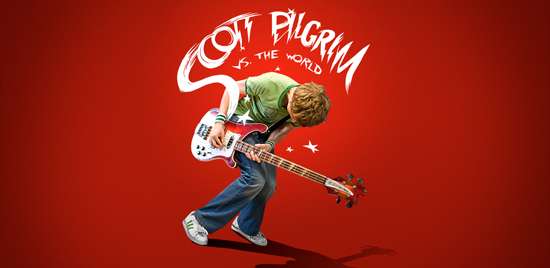 Well, we won tickets to see an advanced screening of Scott Pilgrim vs. The World!
This is definitely a huge deal for us, as it is the first real "event" we get to take part of in the movie world!
Special thanks to John Serba at MLive (and his blog
Project Mayhem
) for supplying us with free (FREE!!!) tickets!
Really, none of us really expected to win this contest. We would have been happy if one or two of us won, but it turns out that ALL of us get to go and see this film. In short, we are super excited to see it on Thursday.
To celebrate this event, you will probably find a lot of Scott Pilgrim news or Scott Pilgrim related posts.
Like this Trailer! Enjoy the visual goodness! (Courtesy of YouTube):
Ben got us started and already posted an actor profile of Scott Pilgrim himself,
Michael Cera
. Anna Kendrick also appears in this film, and she was
profiled earlier
.
Wow. I still can't believe we get to go to an advanced screening!
Don't worry, reviews will be coming your way!